Ice compactor and containerized ice plant
The compactor produces blocks of ice from flake ice.
Medium and large containerised ice plants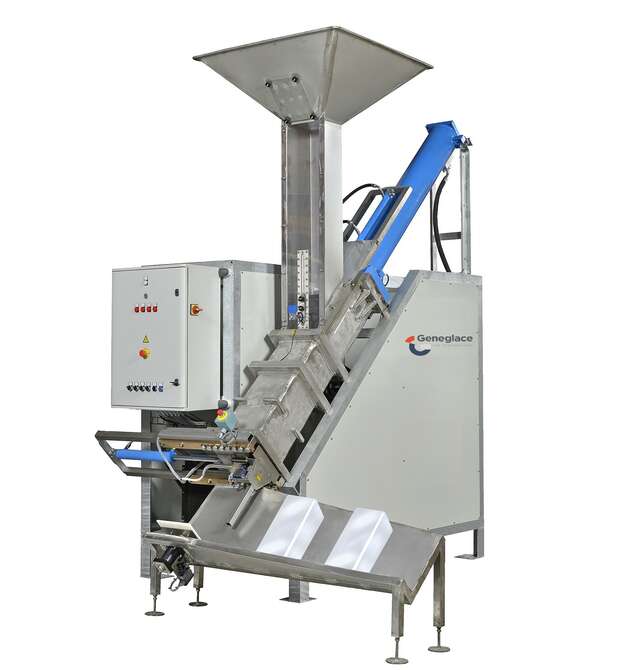 COMPACTING CAPACITY: 30,000 KG/DAY
The compactor produces 50 blocks of 25 kg per hour. It has the advantage of being combined with a flake ice machine, which allows the qualities of flake ice and blocks to be combined. 
TECHNICAL DATA

Ice-blocks weight

         

25 Kg       

   

Lenght
245 mm
Width
254 mm
Height
500 mm
Flow
50 blocks per hour

Compacting capacity

 30 000 kg of flake ice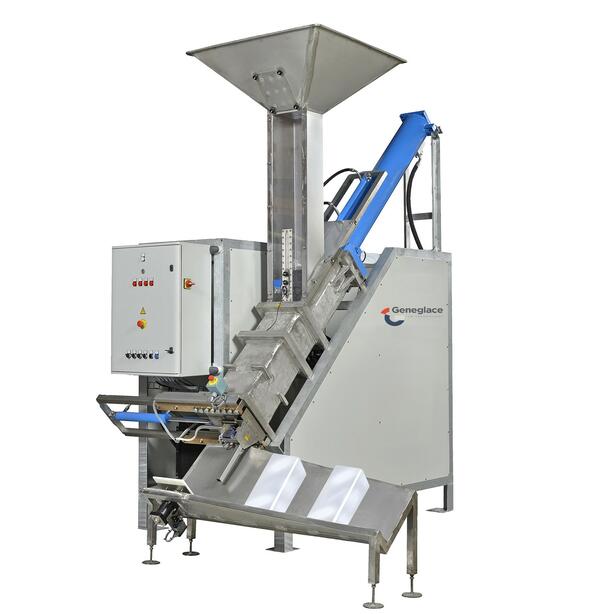 CONTAINERISED ICE PLANTS
Medium and large containerised ice plants. Easy to transport and install on site. Protected from wind and rain. Simple to use and economical. Refrigeration option is available.
Model

Production (kg/24)
Flake ice

Storage

5 tons
5 000
PG 31
Container 20'
10 tons
10 000
2 x PG 31
Container 20'
12 tons
12 500
PG 36
Container 20'
24 tons
24 000
2 x PG 36
Container 40'